Thrive Feed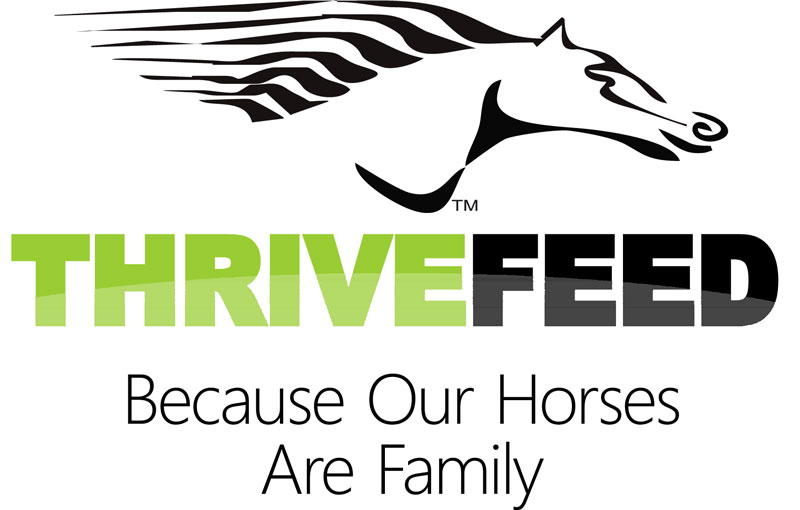 Rainbow Meadows is a distributor of Thrive Feed, a top-of-the-line extruded equine superfeed that offers the best of nutrition available on the market. The rescue continues to expand its volunteer-based distribution sites throughout Kansas and into Oklahoma in order to make this superior quality feed available to horse owners throughout the region.

Thrive is appropriate for all classes of horses, and is a particularly superb product for hard keepers or horses needing to gain weight. Thrive aids in rapidly building strong, powerful, useful muscle. It nurtures a calm disposition, and supports all the energy requirements a horse demands. Whether it's building a champion race horse, growing a foal, feeding a senior horse, or re-building a starved rescue horse, Thrive delivers on a promise of excellence.

Rainbow Meadows distribution centers:
KANSAS

Karen Everhart
4768 Highway K-157
Junction City, KS 66441

Sherry Alquest
Winfield, KS
620-229-3587 Text Only

Beth Loos
Wichita, KS
316-761-4898

Kira Everhart-Valentin
Manhattan, KS
620-874-8195

Hope and Kevin White
Hope (913) 238-9528
Bonner Springs, KS

Keith Daley
Douglass, KS
Linsey Dennis
Salina, KS
785-404-5594

Missouri
Erik & Misty Jackson
Kirbyville, MO
870-421-6621

Contact Karen Everhart by e-mail or at (785) 257-3005 for more details.