How to Adopt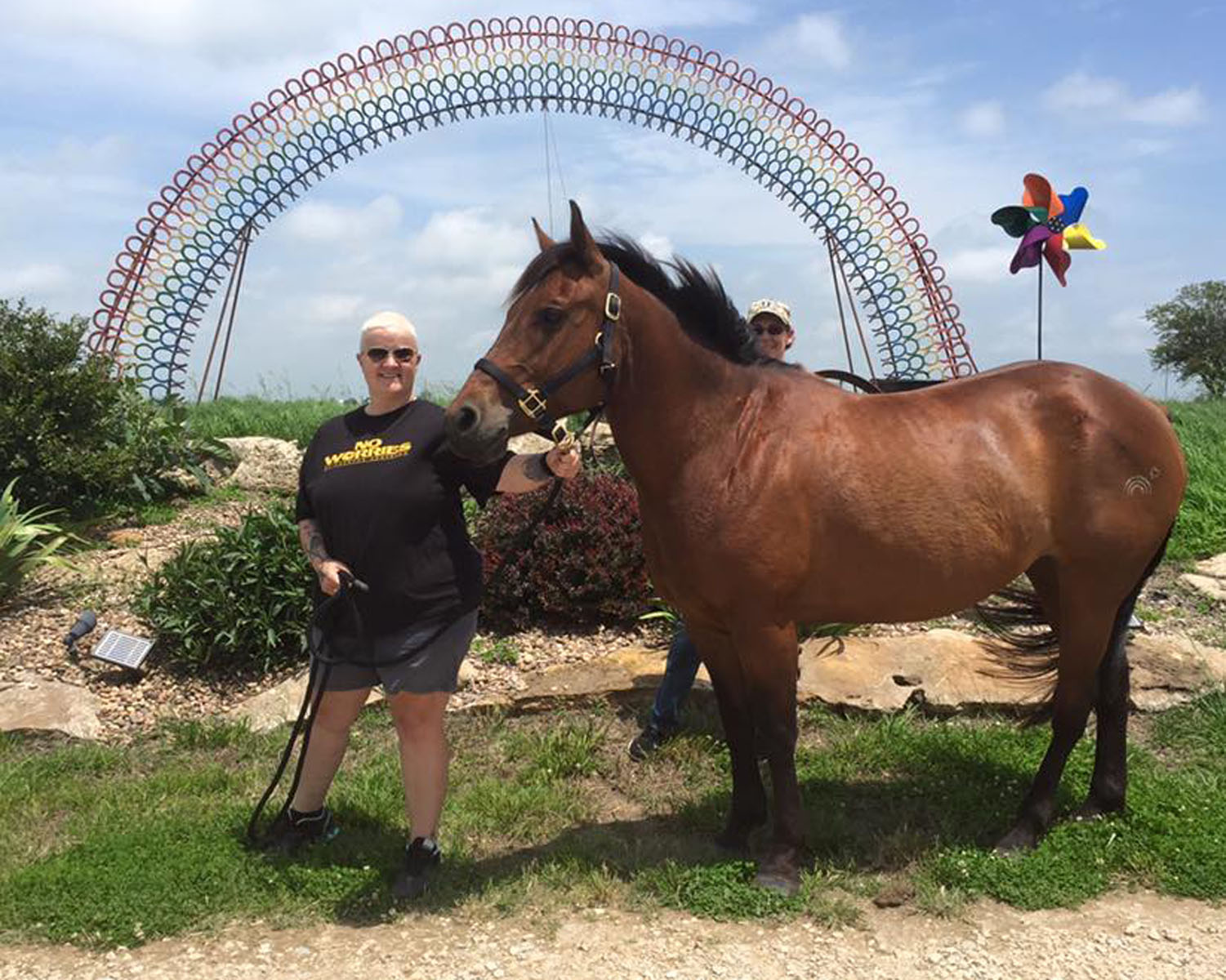 Many of the rescues at Rainbow Meadows are available for adoption to a loving home. Adopting a rescued horse can be an incredibly rewarding experience as you gift that horse with a second chance at life and, in return, you gain a wonderful new relationship and many lasting memories.
How do I adopt?
The adoption process is divided into six simple steps:
Step 1 - An adoption application is completed.
Step 2 - A personal interview is conducted with the adopter at Rainbow Meadows Ranch.
Step 3 - An appropriate "match" is made between the horse and new adoptive owner.
Step 4 - An evaluation/inspection of the horse's future home is completed.

(Please note: Horses will only be adopted out to homes where they will be provided with a companion, such as another horse, mule or donkey.)

Step 5 - An Adoption Agreement is signed indicating that the new adoptive owner understands their responsibilities and our continued involvement in the horse's life.
Step 6 - An administrative/health and wellness fee of $750.00 is due at time of adoption. Hopefully, the adopter believes in our mission and provides us an additional donation amount that will allow us to save another horse.
 
Please note: You will be asked to create an account in order to submit your adoption application. This should only take a few minutes and your personal information will be protected.
What is your adoption fee?
We do not assign adopotion fees. We, however, assess an administrative/health and wellness fee to cover costs of assuring that your adopted horse, donkey or mule is up to date on everything. We do hope that our adopters will provide an additional free will donation to ensure the sustainablity of Rainbow Meadows and allow us to save another horse.
How do I foster?
While nearly all the rescued horses and equids at Rainbow Meadows are available for adoption, Rainbow Meadows does foster those that would be categorized as "companion only" animals out to forever homes.  It is expected that the foster is making a lifetime commitment to the animal, which is generally elderly or otherwise suffering from a disability that makes it unsuitable for adoption. If interested in fostering, please contact Karen Everhart, Executive Director.
Helpful resources
How much does a horse cost? - theHorse.com
Your barn's first aid kit - theHorse.com
Adopt a Rescue Horse - What you need to know
Thank you for making a difference in the lives of these beautiful creatures!