Retirement Program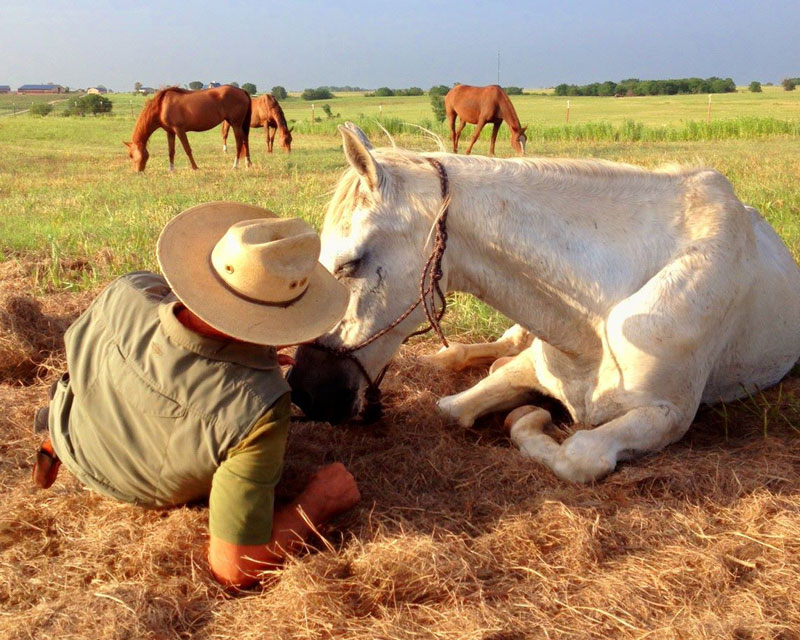 In addition to its rescue services, Rainbow Meadows also offers a retirement program to those individuals interesting in retiring their equine friends to the relaxing pastures of the Kansas Flint Hills.
 
Services and fees
Our current full care rate is $400.00 per month. This includes:
All wellness needs (annual vaccinations, deworming, farrier care - natural barefoot trimming only)
Annual dental care
24 x 7 turnout on 160 acres of rolling hillsides with abundant prairie grass or prairie hay
Daily feed concentrates as needed
Incidental first aid care, etc.
What this rate does not include is intensive medical (such as severe colic) or injury (such as a broken leg) care. It is our belief that most retired horses are of an age where intensive medical intervention (such as surgery) would not be in the best interest of the animal, even if the procedure provided some additional longevity. We are most interested in quality of life for the animals. When it is appropriate as determined by our equine manager in concert with our Medical Director, the animal is humanely euthanized and buried here, in a lovely valley overlooking a creek.
Read full Retirement Program Policies and Procedures.
 
Daily routine
We do not stall any of the horses at the ranch. They live in naturalized herds and are protected from adverse weather by an abundance of trees and valleys. New horses are quarantined for an appropriate time prior to herd integration.
All horses are "called up" from the pasture at least once per day for a health check and a treat or additional concentrates. We ascertain their ambulatory status, their demeanor and look for any injuries and respond accordingly.
It is important to note that our retired horses tend to live well beyond the typical life expectancy of 30 years.  At the time of this update we have a 41 year old Thoroughbred who has been with us for 12 years.  If you make the commitment to retire your horse be prepared for them to thrive here.
Ownership and care
Our program requires that if a horse is accepted into the program, it must be signed over to the rescue, which is a 501(c)(3) corporation. By assuming ownership of the horse, the rescue administration makes all decisions regarding management and care. The "owner" agrees by contract to financially sponsor (at the current monthly rate) the horse for the duration of its life including periodic increases in sponsorship based on the overall rise of costs of care. The monthly sponsorship is a tax deductible contribution.
See sample Retirement Agreement.
 
We do not offer "open" boarding of any type.
For more information about retiring a horse to Rainbow Meadows, contact Karen Everhart, Executive Director.